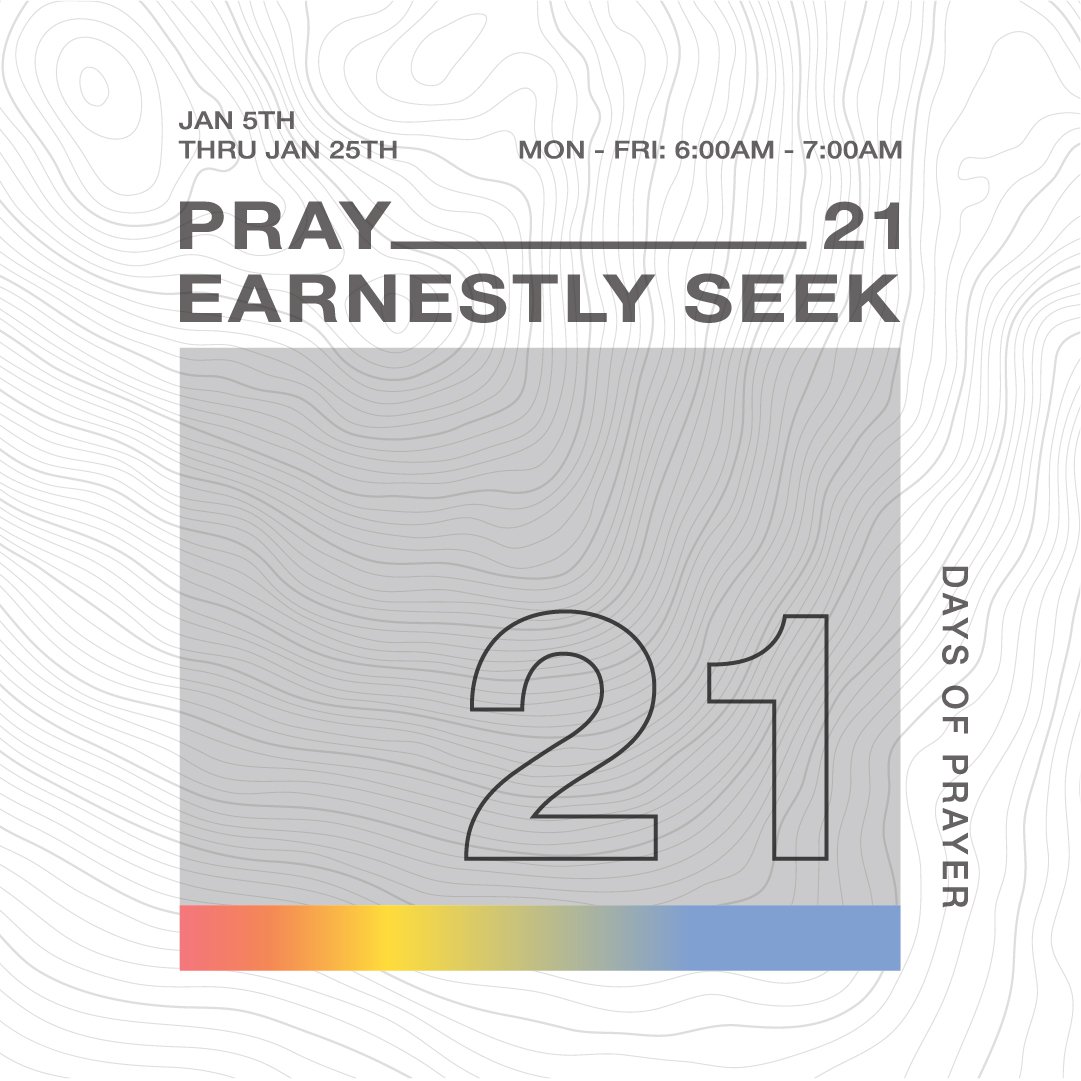 If you sense God has more for your life, 21 Days of Prayer is a great place to start believing Him for all that He has for you. As you practice seeking Him first, He will move on your behalf like never before. You will start to see the power of prayer impact your relationships, work, family, and every area of your life. Whether you join us in person or online, we would love for you to be part of 21 Days of Prayer.
Each day, be dedicated to:
Humble yourself. Asking for forgiveness for our sins and the sins of our land.
(2 Chronicles 7:14)
Seeking God. Declaring our dependence on God in every area of our lives.
(1 Chronicles 16:11)
Pray His Kingdom Come. Pray for the completion of the Great Commission and revival in our generation. (Matthew 6:10)
Hear from Heaven. Invite the Presence of God in our church and our lives. Pray for souls saved, signs, wonders, miracles, and transformed lives.
(Exodus 33:15)
Believe God for answered prayer to our specific needs.
Pray for people to take the next steps in their journey of faith to Know God, Find Freedom, Discover Purpose, and Make a Difference.
(Ephesians 1:17-18)